HMO Vs PPO Vs EPO
by Vicki A. Benge

; Updated October 25, 2017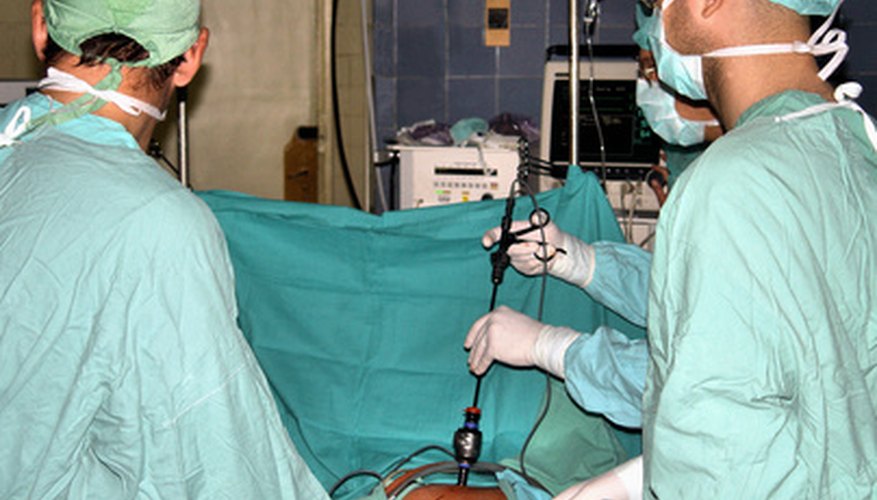 Many Americans are presented with health insurance options to consider during a prescribed annual "open enrollment" period as designated by employers and insurance providers. Sorting through the alphabet soup of what is available and comparing options can be confusing if you don't understand the jargon. You may encounter the initials HMO, PPO and EPO when comparing plans. Knowing what the terms stand for and how the plans are structured can make choosing the correct health insurance coverage easier.
HMO Health Care Plans
When insurance salespeople and medical professionals refer to an HMO, the reference is to a Health Maintenance Organization. A health maintenance organization consists of a group of health care providers -- physicians, clinicians, hospitals and others -- who agree to provide health care services to members. Costs for care in an HMO are generally set amounts for specific services. Providers agree beforehand to the price structure. Subscribers of the HMO choose a primary care physician who will manage their care plan, which includes making referrals to specialists. When seeking medical treatment outside of the HMO's network, the consumer may be required to pay the total cost.
PPO Health Care Plans
In insurance jargon, the initials PPO stand for Preferred-Provider Organization. A PPO plan offers a bit more flexibility than an HMO in allowing consumers to choose health care providers. Service providers in a PPO network generally have fixed fees for particular services. The patient knows upfront what charges to expect. A PPO plan also differs from an HMO in that the consumer can choose to see a specialist without a referral from the primary care physician. In addition, members may still receive partial reimbursement of costs from the insurance company when choosing services outside of the network.
EPO Health Care Plans
An Exclusive Provider Organization, or EPO, is a health care plan that provides coverage for subscribers who seek health care treatment from a designated provider list. Generally, the network of providers is made up of professionals and institutions that have agreed to provide specific services for specific prices, oftentimes at a cut-rate discount. An EPO health care plan may have a low lifetime cap on accumulative coverage and may not assist in defraying any health care costs incurred outside of the prescribed network.
Choosing the Right Plan
How the plans compare in terms of out-of-pocket expenses and total lifetime coverage limits may vary significantly. HMO and PPO plans are generally offered by insurance companies. An EPO may be employer-provided, meaning the employer will pay claims. Experts in the insurance industry recommend comparing plans side-by-side based on individual needs. In addition, knowing if the health care needs of dependents will be met with the proposed coverage is of vital importance in reducing potential cost.
Photo Credits
surgeons image by astoria from
Cite this Article
Choose Citation Style
A., Vicki. "HMO Vs PPO Vs EPO." Pocket Sense, http://raiffeisen-cards.ru/hmo-vs-ppo-vs-epo-12454800.html. 25 October 2017.
A., Vicki. (2017, October 25). HMO Vs PPO Vs EPO. Pocket Sense. Retrieved from http://raiffeisen-cards.ru/hmo-vs-ppo-vs-epo-12454800.html
A., Vicki. "HMO Vs PPO Vs EPO" last modified October 25, 2017. http://raiffeisen-cards.ru/hmo-vs-ppo-vs-epo-12454800.html
Note: Depending on which text editor you're pasting into, you might have to add the italics to the site name.